I am pleased to announce the appointment of Mariève Simoncelli, B.Pharm., M.Sc., to the position of Director of Education and Simulation.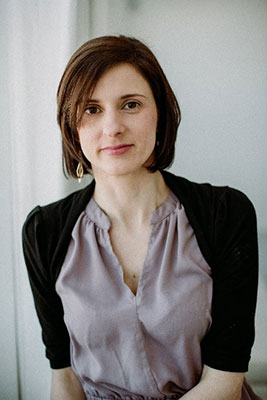 Ms. Simoncelli takes over from Dr. Elene Khalil, who held this position from 2017 to 2022. I wish to extend gratitude to Dr. Khalil for her outstanding contributions to the Education directorate at the MUHC, under particularly difficult circumstances due to the COVID-19 pandemic and its significant constraints. Her vision and hard work enabled our institution to overcome many challenges and she topped off her mandate with the launch of two simulation centres for adult and pediatric care. I would also like to thank Ms. Caroline White, who provided interim leadership of the directorate until Ms. Simoncelli's arrival on September 11; we are most appreciative.
As Director of Education and Simulation, Ms. Simoncelli will promote a supportive learning environment for students in all disciplines, whether training in medicine, nursing or allied health professions at the MUHC (adult and pediatric). She will also contribute to the quality and safety of patient care and services through teaching and training activities, and ensure that curriculum and student training programs are created along a continuum that respects the needs and wishes of learners, teams and the organization. In addition, she will encourage innovation in teaching and simulation through the implementation of new technologies and partnerships, as well as continuing education.
A manager with nearly twenty years of experience in hospital, government and university environments, as well as in the private sector, Ms. Simoncelli brings a wealth of expertise to her new role. Prior to joining the McGill University Health Centre, she held the position of Director of Studies in the Faculty of Pharmacy at the Université de Montréal, where she contributed, among other things, to the orientation and planning of policies and processes, as well as monitoring strategic planning and program development. She was also a member of the Executive Committee, the Equity, Diversity and Inclusion Committee and the Steering Committee for the modernization of practice laboratories (simulation).
Previously, Ms. Simoncelli worked as Assistant Director of Health Services and Technology Assessment at the Institut national d'excellence en santé et services sociaux (INESSS) from 2015 to 2018, Health Technology Assessment Advisor at the Centre hospitalier Sainte-Justine from 2008 to 2015, and Assistant Project Manager at Abbott Laboratories from 2005 to 2008. Over the years, she has supported evidence-based decision-making, participated in the development of organizational strategies, acted as a change-management consultant for practices, and developed and maintained internal and external relationships.
Ms. Simoncelli describes herself as a diplomatic, organized and mobilizing leader, which enables her to foster team collaboration that promote not only efficiencies, but also a good working climate. In the current context, her vast experience and these qualities will undoubtedly be great assets for our institution.
Please join me in welcoming Ms. Simoncelli as Director of Education and Simulation, and as a member of the MUHC's senior management team. We look forward to seeing what impact her arrival will have on the MUHC.
Lucie Opatrny, MD MHCM, M.Sc.
President and Executive Director, MUHC

link