An Airdrie region MLA welcomed the new funding, saying the city's Urgent Care Centre is 'bursting at the seams'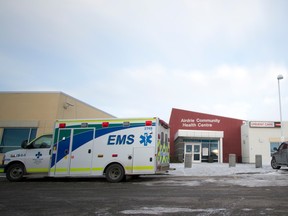 Article content
The province is earmarking $3 million over the next three years to plan for a North Calgary/Airdrie regional health centre, an addition the area has demanded for more than a decade.
Article content
Details around the project remain scarce, such as where it may be located and what services it might include, and whether construction of a new facility will happen at all.
Article content
Calgary Mayor Jyoti Gondek said Tuesday the funding "bodes well" for residents in Airdrie, Rocky View County and north Calgary, who would all benefit from the centre being in a co-located area.
"I really hope this is a signal that we will get a proper health-care facility up there," Gondek said.
Gondek said she hasn't heard whether the health centre would be located within city boundaries.
"It's hard to say where it will be located, but the fact that it benefits those three communities is a very big deal," she said.
Airdrie's Urgent Care Centre is currently the closest option for north Calgary residents experiencing an emergency, Ward 3 Coun. Jasmine Mian said on Thursday, making a health-care centre in the region a critical need for people living near the city's northern boundary.
Article content
Mian was also unaware of specific details around the funding, but said there are a variety of private landholders who would be interested in a project such as a health centre.
"I think it's going to take good public (and) private sector collaboration to bring it forward, and I'm confident that maybe the time is right," said the north Calgary councillor.
'It's a great step forward'
Airdrie-East MLA Angela Pitt said seeing the item included in the budget is a step in the right direction.
"The questions they will be asking during this planning process is what we need, what the needs assessment is, and where we need it," said Pitt.
"There are very basic details at this point, but I think the good news is that we're finally officially moving in the right direction and this is showing up in the books of the provincial government," she said. "It's a great first step forward."
Article content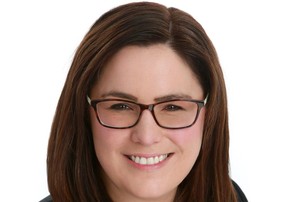 Calgary developer Brookfield Residential set aside land for an eventual North Calgary hospital back in 2014. It's not clear if that will be the site of the future health centre, as the province hasn't publicly determined where they aim to build it. It's also unclear what services could be offered at the proposed health centre, or if it will end up being a hospital at all.
Airdrie Mayor Peter Brown said he's looking to make sure the City of Airdrie is included in any planning for a nearby health centre.
"I'll be reaching out to the minister and making a request that either myself or someone from our organization is sitting on that planning committee," said Brown.
"In consultations throughout the planning process, we're meeting with residents and people who are experiencing the health system first-hand, as well as doctors and other health professionals to determine what is in need here in our community."
Article content
Pitt said she will be asking for more details from Travis Toews, Alberta's minister of finance, during the budget estimates process.
"I will have the opportunity to ask the minister directly, on the record, what exactly this means for the people of Airdrie," said Pitt.
She added that a specific Airdrie hospital line item would have been preferred, but with the province looking at some form of regional health centre, they will have to meet a broader scope of needs.
"It would have been nice to actually see an Airdrie hospital, but we need to … figure out what the area needs in terms of health care. There's been lots of different stages of needs assessments done in this community, but now that it's north Calgary, Airdrie and regional planning, it'll be a broader scope."
Article content
Gondek says reduced hours at Airdrie urgent care centre affects entire region

Alberta boosts health funding by nearly $1 billion

Mayor calls reduced hours at urgent care centre 'incredibly concerning'
Airdrie Urgent Care Centre is 'bursting at the seams'
A health-care centre in Airdrie has been something residents have demanded for more than a decade. The Airdrie Health Foundation was formed in 2010 as a community voice to demand a hospital for the community after founders Jeff and Michelle Bates lost their son due to illness and the inability to access health care during a winter storm.
They were successful in seeing Airdrie's urgent care facility offer 24/7 services starting in 2017, but even urgent care is sorely inadequate for Airdrie's size, with only nine beds to offer.
Article content
In July 2022, Airdrie's Urgent Care Centre was closed overnight on weekends for several weeks due to physician shortages, which AHS called a "last resort" decision. Full services resumed in mid-August after AHS recruited four physicians.
Pitt said an $8-million investment previously promised by the province is still coming to upgrade the Airdrie Urgent Care Centre.
"There are spaces at urgent care that are being used as treatment spaces that were never designed for that. It's bursting at the seams, and we have supplies stacked up to the ceiling," said Pitt, adding that "renovations will take place any day."
Brown said upgrades to Airdrie's urgent care centre should be the top priority at this time.
"We have some immediate needs at urgent care. We're going to be expanding our facility to improve the triage area and add a number of new beds," he said.
Article content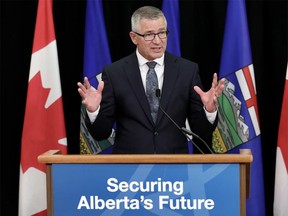 Minister of Finance visiting Airdrie on Friday
Toews will be in Airdrie on Friday and Brown hopes to hear more about the province's intentions in planning the health centre.
The Government of Alberta is investing $824 million into health-care capital projects across the province this year.
Over the next three years, $85 million will be invested into emergency, mental health, intensive care and laboratory re-developments at the Peter Lougheed Centre in Calgary, beginning with a $33-million investment this year.
Outside of health care, the Balzac interchange over the QEII Highway and along Highway 566 is going to be replaced, with $51 million going toward the project over the next three years.
There will also be $21 million spent on an interim ramp at the 40th Avenue-QEII interchange in Airdrie. The City of Airdrie can expect $11 million of those funds this year.
— With files from Riley Cassidy, Matt Scace and Brodie Thomas
link