Here's your daily update with everything you need to know on the coronavirus situation in B.C. and around the world.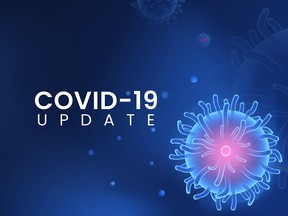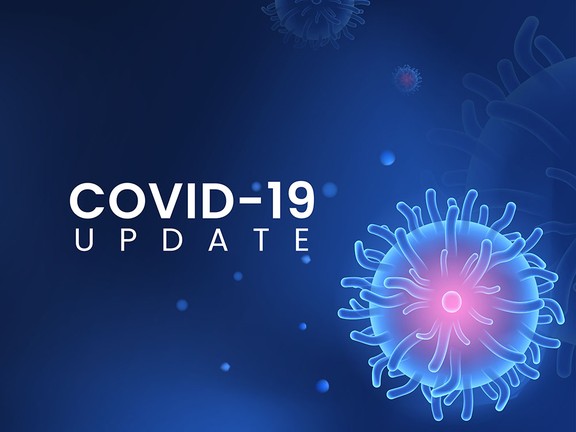 Article content
Here's your daily update with everything you need to know on the COVID-19 situation in B.C. and around the world for June 8, 2022.
Article content
We'll provide summaries of what's going on right here so you can get the latest news at a glance. This page will be updated regularly throughout the day, with developments added as they happen, so be sure to check back often.
You can also get the latest COVID-19 news delivered to your inbox weeknights at 7 p.m. by subscribing to our newsletter here.
---
Here are the latest figures given on June 3 for May 22 to 28:
• Hospitalized cases: 421
• Intensive care: 41
• New cases: 1,163 over seven days
• Total number of confirmed cases: 370,559
• Total death over seven days: 44 (total 3,547)
Read the full report here | Next update: June 9 at 1 p.m. (or later)
---
Headlines at a glance
• More than two dozen inmates at Matsqui Institution test positive for COVID-19.
• Moderna says its updated COVID shot boosts omicron protection.
• Alaska will end its public health order on July 1.
• Advisers to the U.S. FDA have voted overwhelmingly to recommend that the agency authorize Novavax's COVID-19 vaccine for use in adults.
• A B.C. man is one of the first in Canada to receive compensation for vaccine injury, after he was diagnosed with Guillain-Barré syndrome following an AstraZeneca shot.
•Beijing reopens restaurants as new COVID-19 cases drop.
• A large proportion of vaccinated cancer patients who develop breakthrough COVID-19 require hospitalization, according to U.S. data.
Article content
---
LATEST NEWS
OTTAWA – Canada's chief public officer stressed to MPs Wednesday that the COVID-19 pandemic is still ongoing, warning that a seventh wave this fall is a real threat.
"The pandemic is not over," Dr. Theresa Tam told MPs, at the Commons health committee. "We think that it is very likely that we will get some more viral activity in the future, and we can't predict exactly how big the next wave is, but I think we need to prepare."
Tam testified to MPs as part of the review of health spending this year. She said she is concerned that some of the subvariants of the COVID-19 Omicron variant could be a problem, but she is also concerned that other, new variants could emerge.
Article content
More than two dozen inmates test positive for COVID-19 at Matsqui Institution
A total of 28 inmates at Abbotsford's Matsqui Institution have tested positive for COVID-19.
All inmates arriving at Matsqui are offered vaccination, and employees are required to perform rapid tests and attest to a negative result before work.
The current number of positive cases among inmates were confirmed via rapid or PCR tests, and the total number of cases may change as contact tracing and testing continues.
"This is an evolving situation and we continue to apply and reinforce infection prevention and control measures to prevent and contain the spread of COVID-19, and adapt based on public health advice," read a statement issued by the Correctional Service of Canada.
Article content
Moderna's experimental COVID-19 vaccine that combines its original shot with protection against the omicron variant appears to work, the company announced Wednesday.
COVID-19 vaccine makers are studying updated boosters that might be offered in the fall to better protect people against future coronavirus surges.
Moderna's preliminary study results show people given the combination shot experienced an eight-fold increase in virus-fighting antibodies capable of targeting the omicron mutant, the company announced.
Today's COVID-19 vaccines all are based on the original version of the coronavirus. They're still providing strong protection against severe disease, hospitalization and death even after the appearance of the super-contagious omicron variant — especially if people have had a booster dose.
Article content
—The Associated Press
Alaska's state health commissioner is ending a public health emergency order that's been in place in response to the pandemic.
Commissioner Adam Crum said the state health department has been working to ensure that measures needed to respond to COVID-19 are permanent or sustainable. The emergency order ends July 1, KTOO Public Media reported.
"Most folks actually probably don't even understand that we still have this in place," Crum said.
Legislation passed last year allowed the commissioner to declare an emergency. Crum's order took effect in May 2021.
—The Associated Press
Article content
The Chinese capital Beijing reported no new domestically transmitted COVID-19 infection cases during the 15 hours to 3 p.m. local time (0700 GMT) on Wednesday, a disease control official said.
The city has had 1,831 COVID infections as of 3 p.m. local time Wednesday since April 22, Pang Xinghuo, deputy director at Beijing Center for Disease Prevention and Control, told a news briefing.
—Reuters
Novavax COVID vaccine backed for authorization by U.S. FDA panel
Advisers to the U.S. Food and Drug Administration on Tuesday voted overwhelmingly to recommend that the agency authorize Novavax's COVID-19 vaccine for use in adults, which the drugmaker hopes can become the shot of choice among some American vaccine skeptics.
Article content
The panel of outside vaccine experts voted 21-0 with one abstention in favor of the vaccine for those 18 and older.
If the FDA follows the recommendation and authorizes the shot, it will be the fourth COVID vaccine available for use in adults in the United States.
Novavax's shot is a more traditional type of vaccine employing technology that has been used for decades to combat diseases including Hepatitis B and influenza.
Read the full story here.
— Reuters
Omicron sub-variants BA.4 and BA.5 account for up to 13 per cent of COVID variants in U.S.: CDC
The BA.4 and BA.5 sub-variants of Omicron are estimated to make up nearly five per cent and eight per cent of the coronavirus variants in the United States as of June 4, the U.S. Centers for Disease Control and Prevention (CDC) said on Tuesday.
Article content
The two sublineages, which were added to the World Health Organization's monitoring list in March and designated as variants of concern by the European Centre for Disease Prevention and Control (ECDC), were present in all U.S. regions.
Last month, South African scientists found that the sublineages of the Omicron coronavirus variant can dodge antibodies from earlier infection well enough to trigger a new wave.
BA.4 made up 5.4 per cent of the variants in the country for the week ending June 4, according to CDC estimates, while BA.5 made up 7.6 per cent of the variants during the same time.
The seven-day moving average of U.S. COVID-19 cases stood at 98,010 as of June 4.
— Reuters
B.C. man receives compensation for AstraZeneca vaccine injury
Article content
Ross Wightman is one of the first people in Canada to be approved for compensation because of injuries sustained after receiving a COVID-19 vaccine.
The B.C. man was diagnosed with Guillain-Barré syndrome, which left him partially paralyzed, after a first dose of the Oxford, AstraZeneca COVID-19 vaccine in April 2021.
He said his symptoms started with severe back pain 10 days after his shot. He went to the emergency room multiple times and was admitted on a Saturday when he reported facial tingling.
"By Tuesday, I had full facial paralysis. I could blink but I couldn't smile or show my teeth at all, and had paralysis from the waist down as well," Wightman told the National Post.
Read the full story here.
— National Post
Article content
Breakthrough COVID-19 in cancer patients is often serious
A large proportion of vaccinated cancer patients who develop breakthrough COVID-19 require hospitalization, according to data collected by the American Society of Clinical Oncology and reported at ASCO 2022.
Researchers studied 231 patients who had breakthrough infections while receiving treatment for cancer or within a year of treatment.
The patients had received at least one dose of a vaccine from Pfizer/BioNTech, Moderna or Johnson & Johnson. Most of the breakthrough cases occurred more than six months later. Among patients with non-metastatic solid tumours and breakthrough infections, nearly 20 per cent were hospitalized. Hospitalization rates for blood cancer patients with breakthrough COVID-19 ranged from 32 per cent to 56 per cent.
Article content
"While the fraction of patients in the ASCO registry with breakthrough cases who were hospitalized remained fairly constant throughout 2021 (about 40 per cent), those with breakthrough cases occurring in the last month of 2021 and early 2022 had a lower hospitalization rate (at about 20 per cent), which is consistent with less severe cases of COVID-19 in patients infected with the Omicron variant," the researchers said in a summary of their presentation.
—Reuters
---
What are B.C.'s current public health measures?
MASKS: Masks are not required in public indoor settings though individual businesses and event organizers can choose to require them.
Masks are also encouraged but not required on board public transit and B.C. Ferries, though they are still required in federally regulated travel spaces such as trains, airports and airplanes, and in health care settings.
Article content
GATHERINGS AND EVENTS: There are currently no restrictions on gatherings and events such as personal gatherings, weddings, funerals, worship services, exercise and fitness activities, and swimming pools.
There are also no restrictions or capacity limits on restaurants, pubs, bars and nightclubs; and no restrictions on sport activities.
CARE HOMES: There are no capacity restrictions on visitors to long-term care and seniors' assisted living facilities, however, visitors must show proof of vaccination before visiting. Exemptions are available for children under the age of 12, those with a medical exemption, and visitors attending for compassionate visits related to end of life.
Visitors to seniors' homes are also required to take a rapid antigen test before visiting the facility or be tested on arrival. Exemptions to testing are available for those attending for compassionate visits or end-of-life care.
Article content
---
Where can I get a COVID-19 test?
TESTING CENTRES: B.C.'s COVID-19 test collection centres are currently only testing those with symptoms who are hospitalized, pregnant, considered high risk or live/work with those who are high risk. You can find a testing centre using the B.C. Centre for Disease Control's testing centre map.
If you have mild symptoms, you do not need a test and should stay home until your fever is gone. Those without symptoms do not need a test.
TAKE-HOME RAPID ANTIGEN TESTS: Eligible British Columbians over the age of 18 with a personal health number can visit a pharmacy to receive a free take-home test kit containing five COVID-19 rapid antigen tests.
---
More news, fewer ads: Our in-depth journalism is possible thanks to the support of our subscribers. For just $3.50 per week, you can get unlimited, ad-lite access to The Vancouver Sun, The Province, National Post and 13 other Canadian news sites. Support us by subscribing today: The Vancouver Sun | The Province.
link