One-of-a-kind Cambridge community health centre recognizes changing demographics, increasing diversity of the community as it strives to create new programs and services
Langs Community, Health, and Wellness Centre is developing a variety of programs to address mental health and addiction issues among other challenges in the increasingly diverse community it serves.
"There are a lot of mental health issues amongst all ages right now and it is impacting on so many of our participants," said Debbie Hollahan, the chief executive officer of Langs, a community health centre in Preston established in 1978 to maintain a safe community with accessible services.
They believed that a community-based organization could be instrumental in promoting positive behaviour and preventing future issues.
Now Langs staff want to get community feedback about its programs, plan future activities and is inviting the community to a town hall on April 18 at 5:30 p.m. at 1145 Concession Rd, Cambridge.
"I would like to meet the community and lead them to guide us in what we should be offering," said Hollahan, who has been in office for almost a year.
"I just like to hear about if we still servicing their needs. Is there something that we should be doing? Is there something that we are doing well? It will be an opportunity to let them have a voice, to give us feedback and to get to know one another."
Hollahan, a registered nurse who worked for 11 years as director of the Waterloo Wellington Regional Coordination Centre, explained to CambridgeToday that the demographics in the Langs neighbourhood has changed recently.
"Typically, in Cambridge, we haven't been as diverse as maybe some other areas closer to Toronto or even Kitchener, but in the last few years, we are becoming a much more diverse community. Most of our clients are from East Asia, South Asia, Latin America, and India," she said.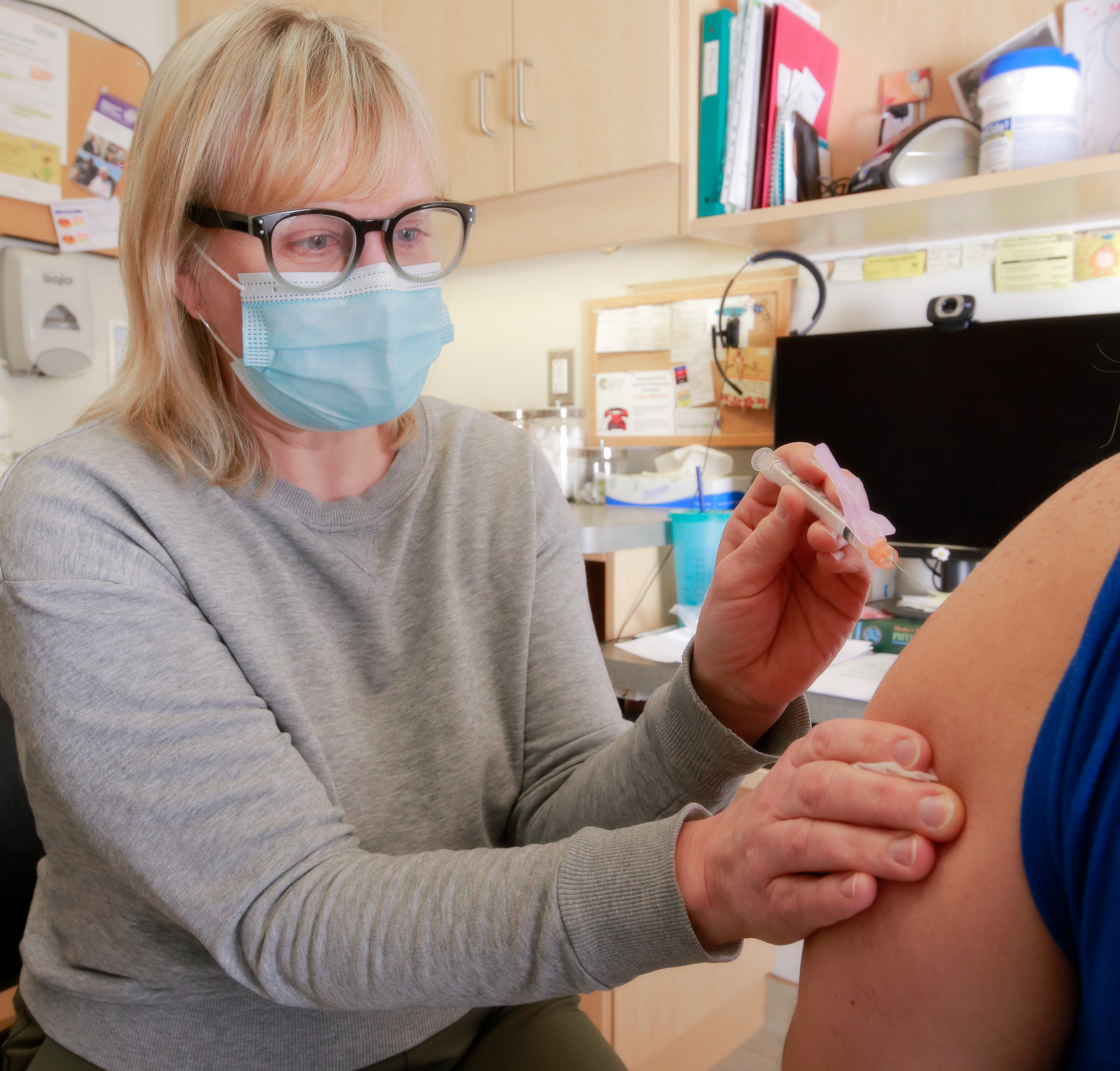 She pointed out mental health and addictions among the youth population as one of the main issues the centre is trying to tackle with counselling, sport, and art activities.
"We do many of our programs for youth and focus on good behaviour," Hollahan said.
She added that it is really important to start early in life and to help youth "to embrace a good and healthy approach to not only relationships but also to their health and that really helps them with the trajectory of their life."
Through the Langs' youth wellness hub, they can drop in after school and have access to counsellors, play basketball or join the art program.
"We have a healthy environment. Our activities are focused on healthy behaviours. Youth may not have a good home life; they may not even have somebody at home when they get there," Hollahan added.
As a community hub, Langs offers integrated health and community services for all ages, including adults who may be experiencing depression because of job insecurity due to the pandemic and subsequent inflation.
"Parents are very stressed right now with them not only putting food on the table but trying to raise a family and earn an income and keep up with the cost of living," said Hollahan adding that Langs wants to support not only the parents but the children as well.
"Those children are learning from their parents and whether those parents are stressed, that sort of goes down to the kids as well. That is something that we are still challenged with."
The annual inflation rate in Canada was 5.2 per cent in February, according to Statistics Canada, while the Bank of Canada reported early this month that inflation in Canada "remains high."  
Family services for healthy communities
Funded by the Ontario Ministry of Health, the Langs centre offers a variety of free health and community services aimed at family and community well-being.   
Their health centre has an interdisciplinary team of physicians, nurse practitioners, and social workers to address health services such as vaccinations and health checking.
Another challenge that the health centre is trying to address is chronic diseases like diabetes.
"We have had a very rapidly increasing rate of chronic diseases, so we have a diabetes program here," said Hollahan who is a Certified Diabetes Educator. 
In 2017 she received an award as one of 150 nurses in Canada hailed as "pioneers of health innovation" by the Canadian Nurses Association for their work in developing and implementing diabetes central intake, the program that links patients with diabetes education programs. 
"One of the things that we are focusing on is making sure that we are able to offer enough education and support to people living with diabetes," Hollahan said.
Langs is the sponsoring organization for the Community Diabetes Program, Waterloo Region, which provides diabetes education and supports people to self-manage Type 1, Type 2, Gestational Diabetes, as well as those who have Pre-diabetes, according to Langs website.
The health centre states that through these virtual, in-person, and hybrid programs, patients become better equipped to make healthy lifestyle choices to control blood sugar and reduce the risk of chronic problems associated with diabetes.
The centre shared with Cambridge Today the experience of one of the diabetes program participants but without identifying the person: "Exercise has helped me stay focused on controlling my blood sugars and seeing other people participate with the same goals. The classes have kept me motivated and agile."
After the centre followed up on the procedure of another patient, the person expressed: "this is an amazing organization! The staff are so polite and patient, always willing to help," according to information provided by Langs.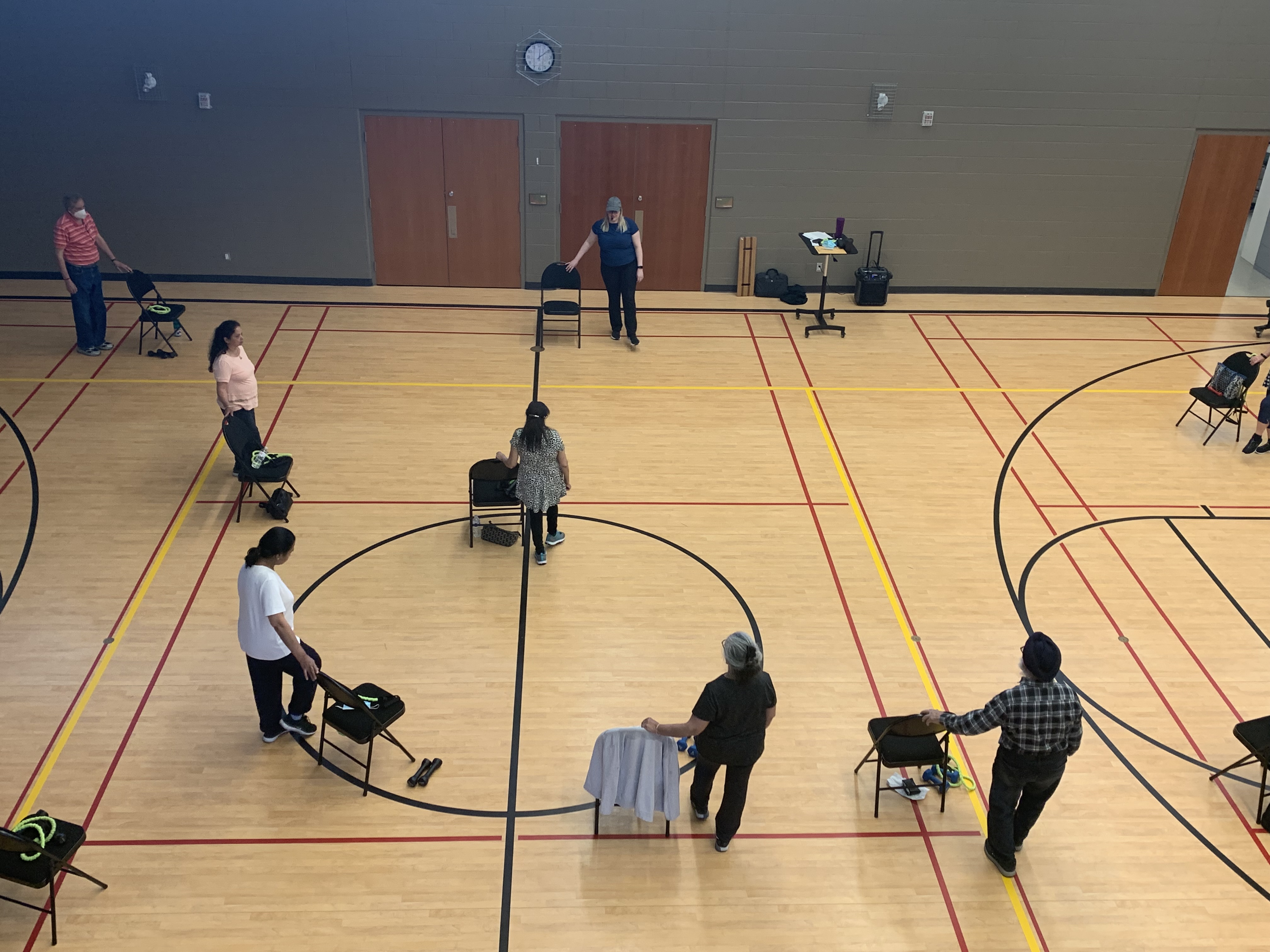 Located at 1145 Concession Road, Cambridge, Langs also offers community services and various social programs for all ages, like stress management, wellness or nutrition workshops, sports activities, food package distribution, employment assistance, legal services, and access to a community outreach worker, among other services.
Hollahan emphasized her hope that Langs' hub system could be replicated in other communities.
"We are a one-of-a-kind centre here in Cambridge and I just believe that it's such a great resource and support to the whole community for their health and wellness. It could be replicated in so many other communities."
Tuesday's townhall begins at 5:30 p.m. with program exhibits followed by discussion at 6 p.m. with an opportunity for questions and answers.
Refreshments, coffee and tea will be available.
Contact [email protected], or 519-653-1470 ext. 240, if you require additional information.

link