Northern Trust maternity consultation: majority to date against change, board told
The majority of respondents to a Northern Health and Social Care Trust consultation into the future of maternity services to date are against change, board members have heard.
In an update at a meeting last week, chief executive Jennifer Welsh reported "some support for service change".
The Trust has been in contact with MLAs, MPs, local authorities, GPs and 689 groups and organisations in the northern area as the consultation continues.
The chief executive said Trust staff will consider all responses during the consultation period which will continue until March 3 before making a decision at a meeting of the board on March 23.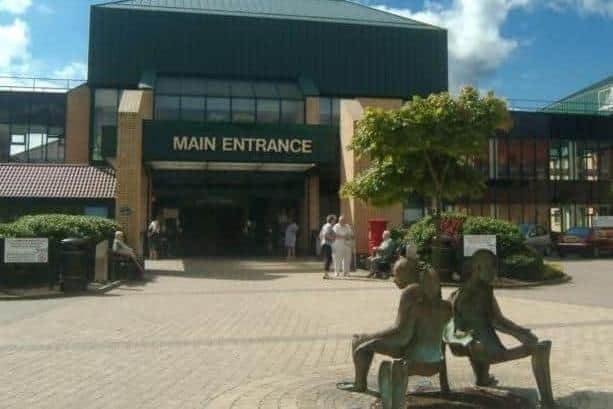 "There is still an opportunity for the public to engage directly with us during the consultation process, she stated.
"We are very happy to meet with any organisation or group face to face."
As part of the consultation, the Trust is holding two online listening events as it seeks an interim solution for its maternity service.
The second will take place on Wednesday February 8, at 11am. Details can be found on the Trust's website.
Future Proof
The Trust has stressed there are a number of options to be considered in the longer term in order to future-proof its service configuration, which will be subject to public consultation and ministerial approval.
At the consultation launch, a report to members said: "In Causeway, the number of births has been decreasing each year and the number is expected to fall below 900 by the end of 2022. That equates to approximately 2.5 births per day and raises serious concerns about how medical and midwifery staff can maintain their skills in relation to complex care.
"NISRA figures suggest that over the next 20 years, the number of births in the Causeway area will fall by 11%.
"The Trust has carefully considered the situation over the past months and has now identified two clinically deliverable options that it believes will provide better outcomes and quality of care for women living in the Trust area.
"The first option would move all consultant-led births to the Antrim site, which would as a result provide intrapartum care for an additional 600-700 births per annum.
Low Intervention
"Also included in this option would be the development of a free-standing midwifery unit in Causeway for approximately 200-300 women who would be suitable for low intervention midwifery-led care and birth.
"The Trust would also retain and enhance early pregnancy assessment units, antenatal and postnatal clinics and scheduled ambulatory services on the Causeway site.
"The second option would move all births to the Antrim site, resulting in Antrim providing intrapartum care for an additional 900 births per annum. With this option, the Trust would also be retaining and enhancing early pregnancy assessment units, antenatal and postnatal clinics and ambulatory services on the Causeway site.
"With both options, the Trust would also propose to explore the possibility of providing an interim alongside midwifery unit in Antrim, pending the development of the new purpose-built Women and Children's Unit."
A business case for a £210m women and children's unit at Antrim Hospital was approved for submission to the Department of Health at a Trust board meeting at the end of November.
It is not expected to be available until 2029.
Read More
Bereavement suite will be 'huge step forward'
The Trust will need final approval for any proposed changes from the Department of Health/minister.
Michelle Weir, Local Democracy Reporter
link