Residents of one of Ireland's biggest islands are facing a ferry strike in a pay dispute which will see weekly crossings cut by half.
Around 150 people live full time on Rathlin, six miles off the Co Antrim coast.
It is a popular tourist attraction and an internationally important bird sanctuary.
The island is linked to the mainland by a regular ferry service that runs winter and summer.
But now crews who operate the two vessels have gone on strike for better pay with action penciled in for the whole of January.
They want an increase to address cost of living pressures after several years of a pay freeze.
They are striking four days out of every seven during January.
It is a major problem for residents on the island, who rely heavily on the ferry service for supplies and access to health and other services on the mainland, though many appear supportive of the industrial action.
Unite the Union represents the workers.
Regional organiser Brenda Stevenson said many of the crew live on the island themselves and the strike was a last resort.
"Our members held off and held off on strike action because they didn't want to affect the community but they feel that they've no longer any option but to go ahead and bring this dispute to a head," Ms Stevenson said.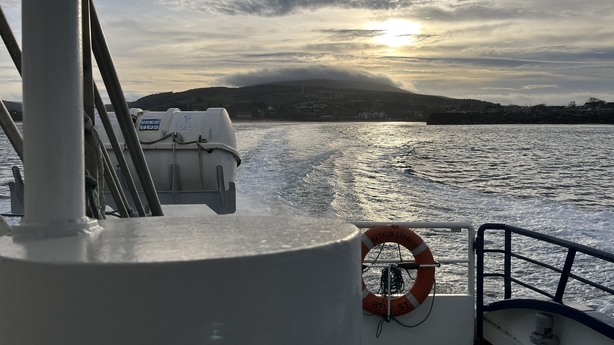 We spoke to islanders using the ferry on one of the few days that services are still running.
Charlie Bosanquet supports the workers.
"If they have an issue and the union is involved then I think they need to be listened to," she says.
But she is also worried about how people will cope with the additional isolation when the service is not operating.
The island's seven or so secondary school children are mostly staying on the mainland where they attend college.
A teacher for the island's primary school is being brought in on a chartered boat when necessary.
George Withers has lived on the island for 20 years. He does not know much about the background to the dispute but hopes it is settled quickly.
The ferry he says is "very very reliable, very regular".
"So it really is a lifeline," he added.
For parents of young children there are additional considerations.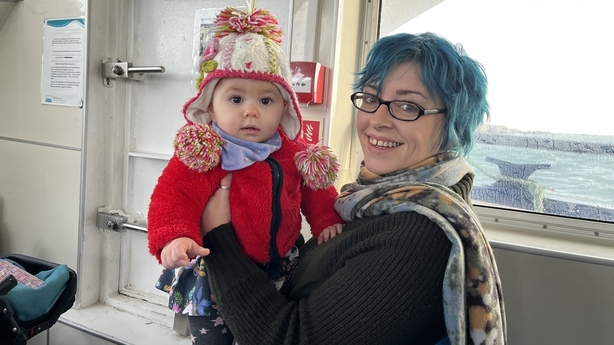 On the ferry we meet 10-month-old Dearbhla Finnegan with her mother Anne Marie.
Dearbhla is the youngest resident of Rathlin and full of smiles.
"She always needs supplies," says Anne Marie.
"We use it for getting over to appointments in the health centre or the hospital, so we really really need it."
Crews have agreed to provide emergency cover during the dispute. It means medical or fire crews which might need to attend the island will be taken over and anyone who needs off will be taken out.
The union has called on the ferry company to make a pay offer.
It also wants Stormont's Department for Infrastructure to get involved. It helps fund the ferry company.
The company is run by a family from Cork who previously operated a route in the Republic of Ireland.
We approached it for comment, but got no response.

link