The current model isn't working for many family physicians, doctors say, causing new grads to shy away from the profession.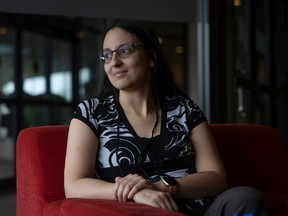 Article content
At her medical clinic in Moose Jaw, Dr. Karissa Brabant often finds herself juggling multiple patients in a system that she says doesn't allow her to fully provide the care they need.
Article content
Under the current fee-for-service model, she feels pressured to see as many patients she can in a day, meaning she's unable to spend the time she needs to address someone's health concern, Brabant said in an interview Friday.
Article content
Instead, she tells them they'll need to come back — essentially making them wait longer than either of them would like.
"I have to tell my patients, 'I'm sorry, I know that you've waited a long time to see me, I need you to wait longer so that we can deal with all of these problems,'" Brabant said during the Saskatchewan Medical Association (SMA) Representative Assembly meeting in Regina. "This just ends up fragmenting the care."
Brabant isn't alone in her concerns with how the current system operates.
Article content
She said many family doctors are unable to provide complex care because the fee-for-service model limits their abilities. They are working on overdrive to see as many patients in a day in order to keep their businesses open.
"The basis of financial support in primary care and family medicine is not sustainable with the current demands that are placed on family medicine," she said. "The cost of owning and operating a clinic goes up, but the amount of money that we bring in under fee-for-service has remained stagnant."
Addressing these concerns, the SMA has established a working group to look at different compensation models that would allow doctors to do the complex care required while also alleviating that pressure.
Article content
Changing compensation, Brabant said, could attract new graduates to family medicine because it would provide them with more stability.
Many doctors at the meeting noted graduates are shying away from working under the fee-for-service model because of the burden. The more doctors working in the system, while doing the care that's necessary, would improve patient outcomes, they say.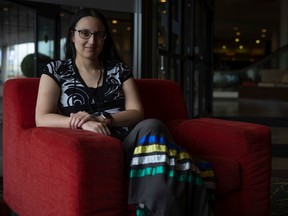 'Tsunami is here': Saskatchewan seeing a decline in active family doctors

Murray Mandryk: Sask. family doctor shortage requires new approach
SMA President Dr. John Gjevre said many younger physicians want to be on a contract-type model, which would provide them with a certain amount of compensation. It's not the same as a salaried position, which instead comes with benefits, sick time and a pension.
Article content
"(Contract compensation) is a much more stable funding source, as opposed to a fee-for-service-type model," he explained. "You're being paid X number of dollars per month. You would still have deliverables; there has to be accountability in the system. It's just a much more secure feeling for younger physicians to engage in."
The SMA has been speaking with Health Minister Paul Merriman about potential compensation changes.
Merriman, who attended the event, told reporters he's open to some changes should it help stabilize a family clinic.
"It's up to them to be able to find what's going to work best, specifically for their clinic," he said. "But, I would be open to looking at any possibilities to stabilize the physicians within their clinic."
Article content
As part of looking at different compensation models, Gjevre said the group is exploring a rostering-type system. This would allow patients to register with a family practice, physician or team.
In other provinces, it has helped doctors organize appointment scheduling and track health indicators, which are meant to improve patient outcomes.
Gjevre has said the system in Saskatchewan, like other jurisdictions, is in crisis.
"We need to revitalize and, frankly, transform how we approach family medicine and primary care," he said.
Despite the current challenges, Brabant said family medicine is rewarding.
"It has a very bright future. This is a career where you can choose the type of medicine you want to practice and really be the core of a person's access and understanding of the health-care system," she said. "We don't need to re-invent the wheel here. We just need to implement the work that's already been done."
The news seems to be flying at us faster all the time. From COVID-19 updates to politics and crime and everything in between, it can be hard to keep up. With that in mind, the Regina Leader-Post has created an Afternoon Headlines newsletter that can be delivered daily to your inbox to help make sure you are up to date with the most vital news of the day. Click here to subscribe.
link