If you pass by the COVID-19 Testing Clinic at the Glen site on Fridays, you will notice that team members usually wearing something pink. No, your eyes are not playing tricks on you.
Dubbed Pink Fridays, this tradition started in the Intensive Care Unit of the Montreal General Hospital to help lighten the mood. After two extremely challenging years, the clinic team follows this weekly ritual to recognize their accomplishments, and as a consequence, it has forged strong bonds within the entire team. 
The call of duty
In August of 2020, after hearing of the tragedies that happened in nursing homes when the pandemic started, Christiana Howe wanted to help and was the first retired nurse to join the team. At the time, she did not know that she would stay this long. She started as a triage nurse and made her way to assistant manager. 
At first, the clinic was open to the public as well as to employees. "It was organized chaos. There was a lot of people and we would test them at the drive-through or on foot," recalls Christiana. "Regardless of what people had, they wanted a COVID test. Some patients were extremely sick and instead of going to Emergency they would come get a COVID test. Over the years, we've had to bring several people to the ED." 
Omicron—a stressful time for the testing clinic
John Maru Tampus is a licensed practical nurse and has been working at the COVID-19 Testing Clinic since the fifth wave. When he first arrived in Quebec, John considered changing careers. However, once the pandemic started, he decided to continue in nursing to be able to help where he was most needed. 
John's first day on the job coincided with the surge of Omicron cases. People were worried about the holiday season and the number of COVID-19 cases had started rising, which increased the demand for testing. "When I arrived at the clinic for my first day on the job, the team was very busy, and having had experience in testing, my orientation was completed within two hours and I was put to work," says John.
Christiana also recalls the peak of Omicron as being a very stressful moment. "During the peak of Omicron, there was a lot of turnover and the team spirit had been lost." 
Taking the time to rebuild
The clinic has since gone through a lot of changes, having adapted to increased demand. "We used to come to work and go home afterwards. Now, we call ourselves the CDD family and refer to each other as brother and sister. I've never had that in a work environment before and it makes quite a difference," recalls John. "There is a unity. We have a work culture now. We participate in Pink Friday and we've even arranged for a therapy dog to visit us."
"When Pink Friday was introduced, we were going through a difficult period and it sent a very positive signal to the team. It was time to reset and to reunite. It helped a lot," says Christiana. 
To celebrate the end of the week, they now take pictures and hang them on the team's mood board.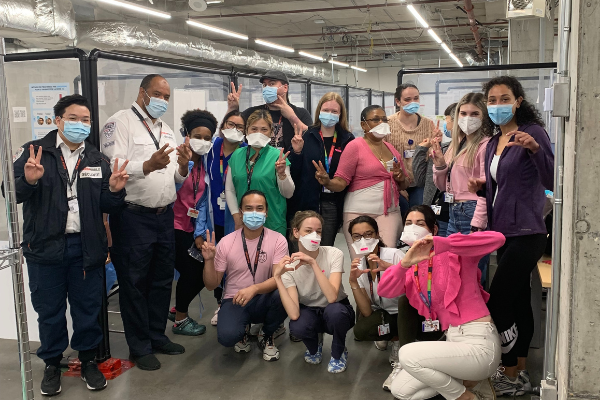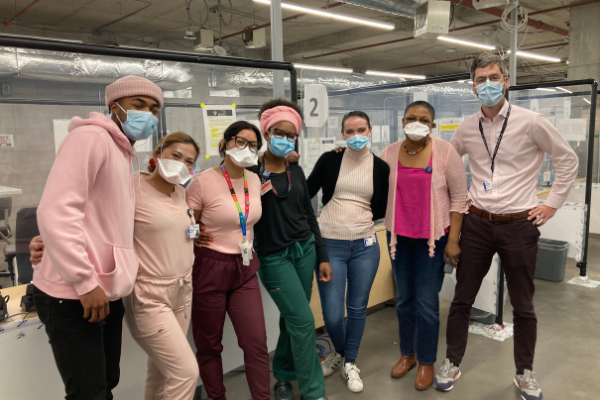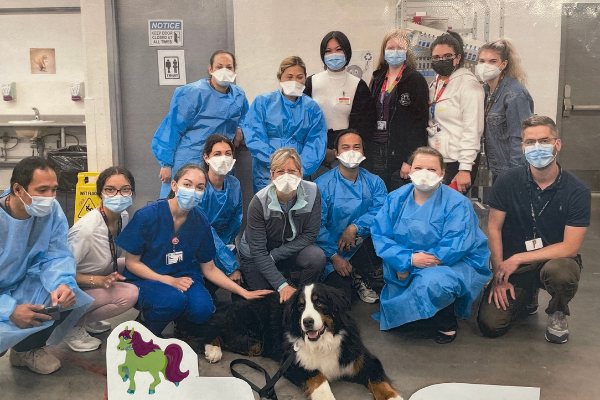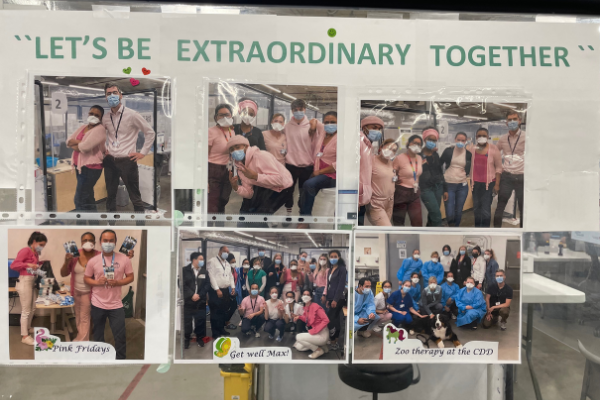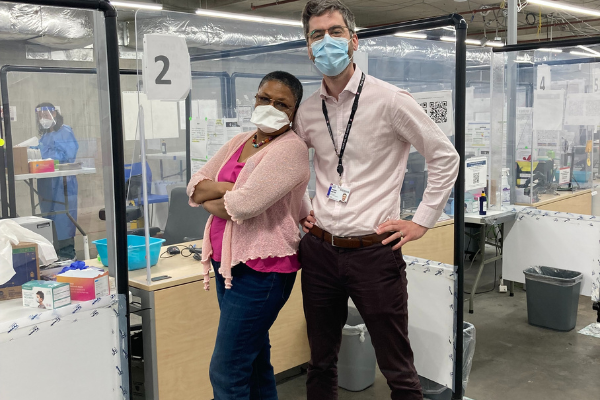 link