U of T provides vaccine clinics for students to receive their booster shot
While Covid-19 restrictions have loosened over the past several months, booster shots are still necessary to safeguard public health. Individuals who have yet to receive their boosters, or who are missing several vaccination doses, can utilize many resources offered in the Greater Toronto Area to their advantage. Many vaccine clinics in Toronto and at U of T are continuing to offer services for students and citizens interested in booking their booster appointments. 
Students should be aware that there are certain guidelines for vaccination doses to follow. Notably, the third booster dose should only be administered at least 84 days after the second dose.
Students residing in Toronto can book a vaccine appointment on campus at Room 332, 144 College Street, Leslie Dan Faculty of Pharmacy at the U of T St. George campus through Discovery Pharmacy. Ontario health cards are not needed to make these appointments, but the availability of appointments depends on vaccine supplies. 
However, U of T's Mississauga and Scarborough campuses will not offer on-campus vaccine appointments. Students should browse for walk-in hours and vaccine appointments on the Scarborough Health Network and the Peel Public Health websites to find more information.
Several off-campus options are also available in downtown Toronto. 
Students and other Torontonians can book appointments at city immunization clinics. There are five available locations, namely the Metro Toronto Convention Centre, Woodbine Mall, Mitchell Field Community Center, Cloverdale Mall, and 1940 Eglinton Avenue East. 
Appointments can be made on the provincial booking website. Similarly, Ontario health cards are not required, but students opting to visit these clinics will be required to bring some form of government-issued identification document. Recommended documents include passports and student cards.
Pop-up immunization clinics are also a valid choice. There are 23 vaccine clinics operating within 11 Toronto Public Library branches as part of the Vax and Read campaign, which ran from March 2 to March 16. 
Recently, the event was extended to March 20 due to March Break opening up the availability of many individuals. All clinics offer walk-in vaccinations with no registration or appointments required. Individual clinics will have different dates and hours of operations. As such, students should visit the City of Toronto's website to determine which locations to visit. 
The Centre for Addiction and Mental Health (CAMH) Vaccination Clinic will also be offering vaccinations to students. Both mRNA vaccines, Pfizer and Moderna, are available. Located on Queen Street West, the clinic will be open from Tuesdays to Thursdays, from 10 a.m. to 1 p.m., and 2 p.m. to 5 p.m. 
Students may opt to visit this clinic if they feel anxious about vaccinations for any reason, as the vaccination clinic boasts a judgment-free and supportive environment for all individuals. However, walk-in appointments are not available to non-CAMH staff or patients at this location.
More information regarding vaccinations is available on the U of T website and the provincial vaccination services website.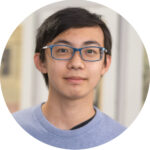 Associate News Editor (Volume 48) —

Larry is a second year student specializing in accounting. He finds writing to be extremely powerful, being an outstanding medium to spread messages, and thus a phenomenal way to express oneself. Through his contributions to The Medium, Larry hopes that everyone can witness how enjoyable and invigorating writing can be, such that they too may be inspired to write. When he's not studying or writing, you can find Larry listening to music on the stairs next to the North Field, contemplating what life's next story would be.
link