A second clinic in the Ottawa area is planning a fee-based access program for nurse practitioners.
Get the latest from Elizabeth Payne straight to your inbox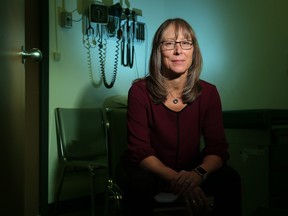 Article content
The head of a community health centre in south Ottawa says the Ontario government is underfunding a model that works while allowing clinics that charge hundreds of dollars for primary care to operate just down the road.
"Why is a new, fee-based primary-care service being allowed to operate when the existing community health centre model works, but is desperately underfunded?" asked Kelli Tonner, executive director of the South East Ottawa Community Health Centre.
Article content
Tonner was commenting on the South Keys Health Centre, which has been the focus of attention for its plan to charge patients registration fees of $400 a year for access to nurse practitioners, something the clinic says is legal and fills a need. Ontario's health minister, Sylvia Jones, has said the ministry is investigating. The South Keys Health Centre is just four kilometres from the South East Ottawa Community Health Centre, down Bank Street.
This newspaper has learned that a second clinic in the area is planning a similar fee-based access program for nurse practitioners. Rich Raigoza, a chiropractor and owner of the Ottawa Health Performance and Rehabilitation Clinic at 1535 Bank St., says his clinic is trying to bridge the gap between physical therapy and traditional medicine. It plans to begin charging patients $60 a month for a wellness package that would include access to a nurse practitioner, among other things. The clinic's website invites patients to pre-enrol in its "private medical clinic."
"We are trying to offer a service to our patients that we know is needed. I simply just want to help my patients," he said.
Article content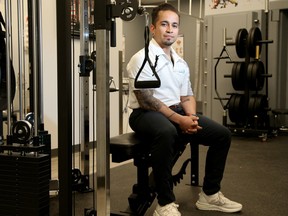 Raigoza, who is Spanish-speaking, said many of his patients were relatively new immigrants who didn't know how to navigate the Ontario health system, who had no primary care and had difficulty getting diagnostic tests, among other things.  One patient was going to fly back to Colombia, where he is from, to see a doctor, he said. Raigoza objected to recent wording from the health ministry that it was going to crack down on "bad actors" charging fees.
"I would be curious to know what are the solutions. If I were to tell my immigrant patients I am shutting down, they would have no alternative," Raigoza said.
Meanwhile, Good Doctor Medical Clinics in Ottawa, including one on Rideau Street, are asking patients to donate $20 when they book appointments to see doctors there.
"We are asking you to donate $20 with every visit to help keep this clinic open," a message on the website says. "Your donation will go towards paying our local nurse a living wage and making sure you don't have to wait in the emergency room for non-emergency visits."
In a statement, spokesperson Leo Liao said the donation was optional and the clinics were "fully compliant with the Canada Health Act and related Ontario legislation.
Article content
"To be clear, donations are optional. There is no preferential access for people who choose to donate. You can make an appointment without having to donate. We understand that not everyone may be in a position to make a donation, and we want to assure you that access to health-care services at the clinic will not be impacted. Good Doctors asks for a donation because OHIP funding is not sufficient for clinic operations. The funds collected go towards clinic operations such as nursing and overhead costs and does not go to pay doctors. It allows us to deliver services to those in the community who are without a family doctor and need care."
Other clinics charging for access to nurse practitioners are also popping up around the area.
Nurse practitioners cannot charge the provincial government a fee for service under OHIP, the way doctors can. They can receive salaries as part of a larger health-care clinic or institution. For that reason, it does not contravene public health legislation, although the province has suggested it might make legislative changes to stop the practice.
Article content
Hannah Jensen, spokesperson for Jones, said it was a violation of the commitment to the Future of Medicare Act to charge an individual for an OHIP-insured service or a component of an insured service. The ministry is asking people who feel they have been charged for an OHIP-insured service to call 1-888-662-6613 or to email [email protected].
John Fraser, interim Ontario Liberal Leader and MPP for Ottawa South, which includes the South East Ottawa Community Health Centre and at least two clinics charging or planning to charge patients for access, calls the current situation in the province the "Wild West."
"I think people are desperate for care and there is a big void and people are taking advantage of it," Fraser said.
The South East Ottawa Community Health Centre is part of a system of six such health centres across Ottawa and more than 100 in Ontario that provide primary care through physicians, nurse practitioners, nurses and other social supports. Research has demonstrated that patients of community health centres — who often have complex health and social issues — are less likely to use emergency departments for access to health care. Tonner says her clinic has to turn people away because it doesn't have the funding to take on more patients.
Article content
She said many of the people her clinic supports "can't afford groceries, let alone a $400 subscription fee for medical care." Tonner said she feared the proliferation of fee-based clinics that charge patients for access to nurse-practitioners at a time when people are in need of basic health care will create a gap between those who can afford to pay for care and those who can't.
Others, she said, might be desperate enough to spend money they can't afford just to get health care.
"They are already making choices with food, hydro and rent. We have lots of very vulnerable people in the community who might see this as their only option, who might borrow the money or find the $400 they don't have and get further behind. It is concerning me."
The six CHCs (community health centres) from Ottawa have applied to the provincial government for more funding to expand their services. The province has said it will invest $60 million over the next two years in primary health care.
"We are ready, willing and able to serve more people with additional investment," Tonner said. The need, though, is far greater than the amount of money currently being invested, she said.
Article content
This week the Ontario Medical Association added its voice to calls for government-funded primary health teams, including nurses, administrators and other health-care workers, as a way to begin fixing the crisis in primary care.
"At least 2.2 million Ontarians don't have a family doctor. This means that too many Ontarians lack preventative and primary care and have difficulty accessing specialist and diagnostic care. This creates further issues in the system, such as emergency department overcrowding and hallway medicine in hospitals," the OMA said in a statement.
Health minister spokesperson Jensen said the 18 new inter-professional primary-care teams would be announced later this fall.
Tonner of the South East Ottawa Community Health Centre fears that, if there is not more funding for community health centres and other health teams, the health crisis will worsen.
"I think there are a lot of people seeing the immense need and trying to respond, but I think it is in isolation and in an even more disjointed way fracturing the healthcare system."
Related Stories
Province vows to 'shut down bad actors' but Ottawa clinic charging $400 a year says it is doing so legally

Monitoring wastewater gives Ontario health officials an early warning of respiratory virus
link